onWater Fly Fishing announces the launch of the new onWater App for anglers and the fly fishing community. Version 1.0 is available for iOS and Android mobile devices, tablets and desktop via onwaterapp.com. This innovative new platform delivers highly detailed, GPS-enabled angling maps along with an array of features for anglers to plan, explore, track and relive their fly fishing adventures.
Anglers can search hundreds of hand-curated digital maps of rivers and lakes across the western United States. Satellite imagery provides GPS-specific Points of Interest and Public vs Private property boundaries along river corridors. Using their mobile device, anglers can track their current location in relationship to property boundaries or calculate distances to any Point of Interest, including access points, boat ramps, campgrounds, river hazards, fly shops and more.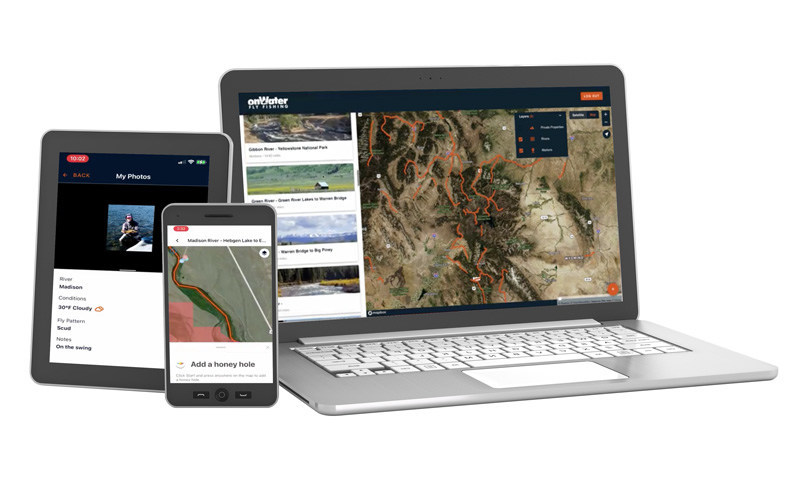 Each map contains a library of local resources every angler needs such as river descriptions, fishing reports, river flows, fly shops, local regulations, stream access laws, fishing license information, lodging, weather and shuttle services. A fully integrated photo feature also allows anglers to capture river location, flows, weather and personal notes with each photo and organize them in the app.